Lease Your Audi Q3 Here With Us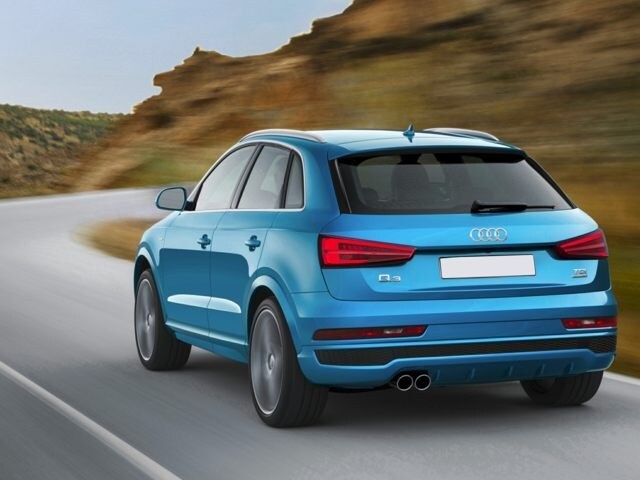 If you've been waiting for a vehicle to offer space for up to five people without appearing dowdy, then the Audi Q3 is going to seem like a gift from a higher power. Offering MMI® navigation, leather seats, and an available 2.0 TFSI® engine boasting 200 horsepower and up to 29 mpg highway, this compact SUV is more than a people mover. With its available Premium Plus and Prestige trim levels you can customize your driving experience to fit with your specific needs while getting the most out of the brand. Since the Q3 can be a family vehicle, it's important to note that you and your passengers can enjoy the available Wi-Fi hotspot, BOSE® surround sound system, and Audi Connect® to keep you and your passengers in a happy place.
We know that it can seem overwhelming to consider the purchase of a new car, especially if you pay attention to only the price tag, but with help from our new specials you can find how easy it is to afford financing this compact SUV. Considering what you get with the Q3 you won't have doubts about whether your lease will be worth your time. If you aren't sure whether an Audi lease is right for you, here is some explanation of why a lease is a great fit.
Why Lease Your Audi Q3?
If you are like many other East Hartford and Manchester drivers who want a luxury model at an affordable price, then leasing may be the best option for you. With lower monthly payments these vehicles seem to come easy, plus with the ability to trade the Q3 in after a few years for a brand new model year, you would be happy to give an Audi lease a try. If you decide at the end of the lease terms that you want to keep your Q3, you can pursue the buying option.
Contact our team to discuss the full overview of what leasing involves and learn whether it is right for you.