Compare Electric Car Maintenance Costs vs. Gas
Intrigued by the new lineup of Audi EVs for sale? If so, you're not alone. In fact, many of our longtime Connecticut Audi fans have been asking us about models like the Audi e-tron® SUV and the stunning, head-turning e-tron® GT line, the flagship of the new electric Audi lineup. These vehicles don't just feature cutting-edge style and tech, either -- they'll also help consumers save big thanks to the low EV maintenance costs vs. gas vehicles. Between rising fuel prices, available state and federal electric car tax credits and other incentives, it's more cost-beneficial than ever to buy an EV nearby, so visit our Audi dealership near Hartford today to test-drive an electric Audi.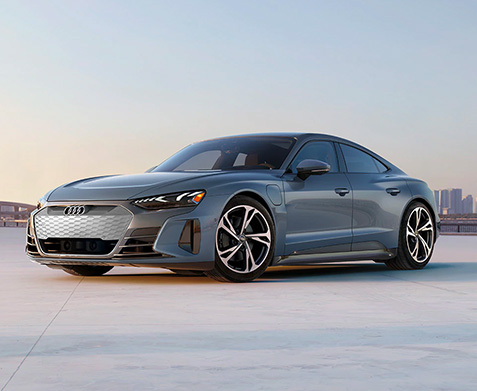 Electric Vehicle Service FAQs
---
Do electric cars need oil changes?
No. Oil changes are not necessary because EVs employ electric motors rather than gasoline engines.
Does an EV cost more to service?
Electric vehicles typically cost less to service and maintain compared to gas-powered cars because there are fewer moving parts and fluids to contend with. According to a U.S. Department of Energy report from June 2021, the estimated scheduled maintenance cost of a light-duty battery-electric vehicle is less than $.07 per mile, while a conventional internal combustion engine costs about $.10 per mile to service.
Are electric cars cheaper to maintain?
In most cases, yes. That's because the design of an electric powertrain has a much lower part count than the average internal combustion engine, and as such you'll never have to worry about tune-ups, fluid changes, timing belt replacements and other common gas engine maintenance requirements. That said, some procedures are the same for both powertrain types, including Audi brake service, windshield wiper replacement and tire repairs.
Are electric car service intervals the same as gas vehicles?
Not usually. In fact, you can typically go longer between service visits with an EV when compared to a gas-powered car. We recommend visiting our Audi service center and asking to speak with an electric car mechanic to learn more about what service intervals might look like for a new Audi e-tron® SUV.