Audi SUVs are something special. Connecticut Audi fans already know this -- it's why so many of them return to our showroom time and again to trade in and trade up to the latest Audi Q7 or Q5. The entire Audi SUV lineup represents German engineering at its finest, and their unflappable driving characteristics blend beautifully with cutting-edge technology and artful Audi interior design. From the standard Audi Q3 to the athletic RS Q8, an SUV wearing the brand's famous four-ringed badge is truly a vehicle like no other. Ready to find the perfect match for your lifestyle? Visit our Audi dealership near Hartford today.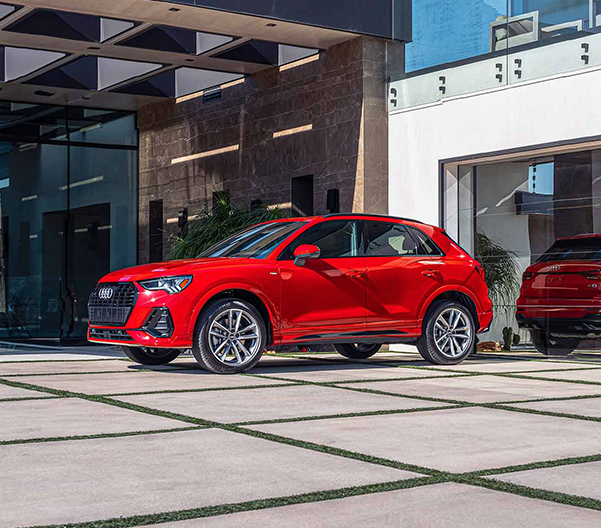 2023 Audi Q3 for Sale near Me
The Audi SUV line kicks off with the 2023 Audi Q3. This stylish, practical and elegant option sets the tone for the entire range of Audi SUVs for sale. Shoppers will find that the Q3 interior showcases the brand's sophisticated approach to vehicle design, while the available Q3 colors and features lend a sense of personalization to this popular model. If you're looking for a small, luxurious SUV that can handle the Hartford streets with ease, it's time to buy an Audi Q3 nearby.
2023 Audi Q4 e-tron® near Hartford, CT
Ready to embrace the EV revolution? Consider the 2023 Audi Q4 e-tron®, for sale now at Hoffman Audi of East Hartford. This new Audi EV SUV is available in two body styles and multiple trims, but all offer the forward-thinking, zero-emissions performance that Connecticut Audi fans love. We recommend booking a Q4 e-tron® test-drive today to see why this new electric SUV is the talk of the town.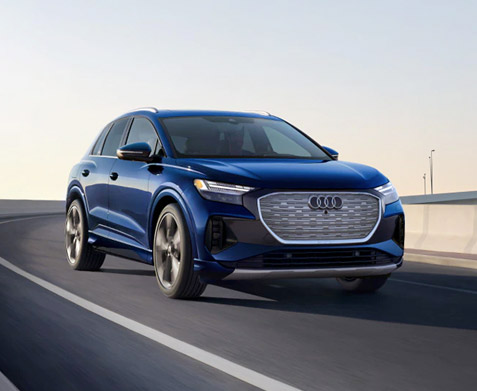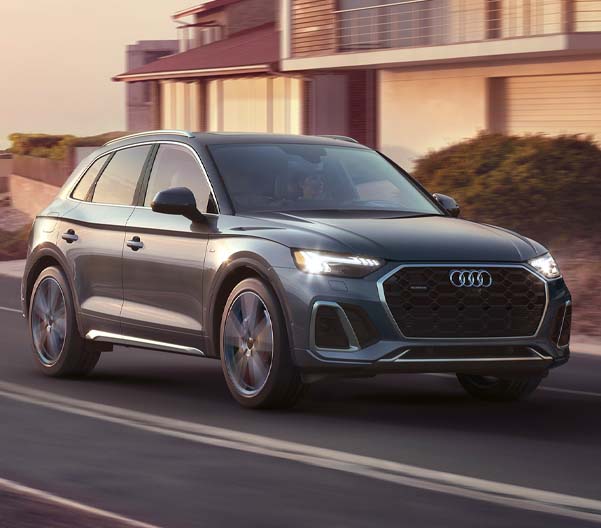 Buy a 2023 Audi Q5 in Connecticut
A popular mainstay among locals is the 2023 Audi Q5. The widespread appeal of this SUV comes down to the many variations in which you can buy a new Q5 in Connecticut. The standard model suits many just fine, thanks to the plentiful interior features and options. Performance enthusiasts, meanwhile, should consider upgrading to a SQ5 in East Hartford. If you want a new SUV with a striking silhouette, the Q5 and SQ5 Sportback options are also available. Find your favorite body style or compare 2023 Q5 colors at our nearby Audi dealership.
2023 Audi Q7 for Sale in East Hartford, CT
There's nothing quite like a full-size SUV, and the 2023 Audi Q7 is a resounding reminder of this. Potent Q7 engine options give this spacious, 3-row Audi plenty of pep in any circumstance, while the Q7 towing capacity outpaces many similarly sized SUVs for sale near Hartford. Technology features also abound in the Q7 interior, ensuring complete connectivity for all passengers. If you want an uncompromising new luxury SUV, turn to an Audi Q7 or SQ7 today.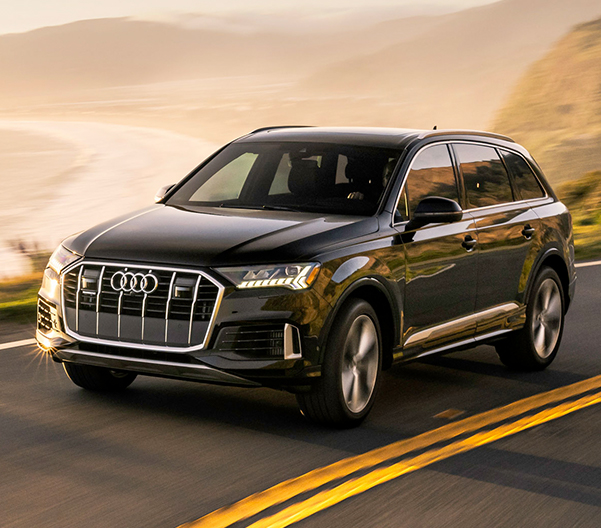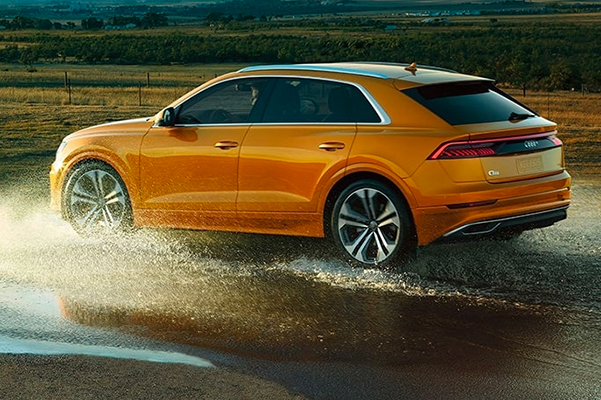 2023 Audi Q8 near Me
Total luxury meets genuine performance in the 2023 Audi Q8 lineup. As the flagship Audi SUV, the Q8 features a long list of exclusive amenities. The Q8 trims are especially broad in scope, culminating in the fully loaded RS Q8. Connecticut Audi fans with a desire for something as unique as it is upscale will find that every new Q8 for sale in Hartford offers all they want and then some.
Audi e-tron® in East Hartford, CT
The newest SUVs to join the brand's lineup are the 2023 Audi e-tron® models. These electric Audi SUVs come in both standard and Sportback variants and offer exciting performance options. The Audi e-tron® range and charge times are yet more reasons to love this new SUV, as are the plethora of available e-tron® trims and colors. We're happy to help you preorder an e-tron® near Hartford, so stop in now for details.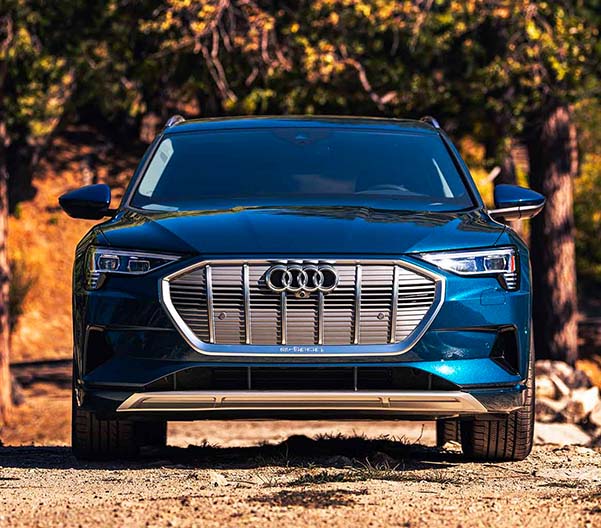 Individually, each of these SUVs are unique, special and highly desirable; together, they represent the larger ideals of the Audi brand. If you're ready to buy an Audi SUV nearby, please contact Hoffman Audi of East Hartford today.