Which Audi EV or Hybrid Is Right for Me?
Get the best of both worlds in an all-electric Audi by combining luxury and performance with a zero emissions vehicle. Audi also offers a variety of beautiful hybrid models, so you can enjoy fewer trips to the gas pump. Not sure if the Audi e-tron® or the A8 TFSI e Plug-In Hybrid is better suited to your lifestyle? Chat with a team member at our Audi dealership in Hartford, CT, and we can help you review Audi EV trims and hybrid specs. Test-drive a 2022 Audi Q4 e-tron® Prestige and experience first-hand the incredible capabilities that come with a new Audi EV in Connecticut.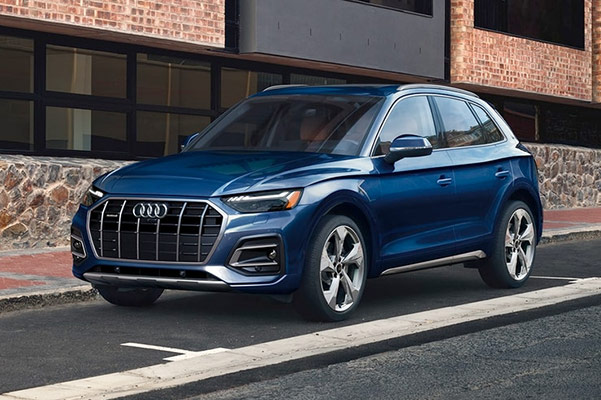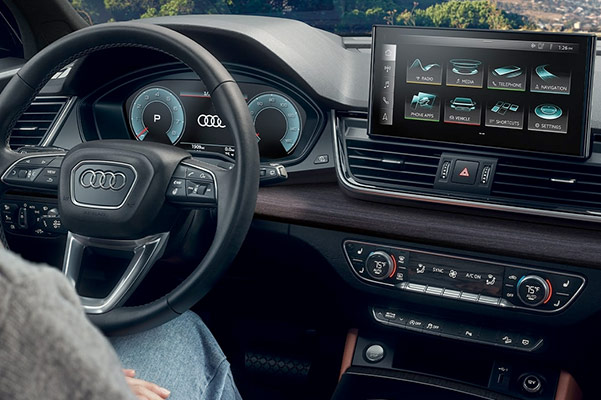 2022 Audi Q5 TFSI e for Sale Near Me
It's easy to drive efficiently in the new 2022 Audi Q5 TFSI e, which combines a powerful electric motor with a gasoline engine, making a plug-in hybrid SUV that is unmatched on the road. Curious how it all works? Reach out to our Connecticut Audi dealer and ask us any questions you have about the Q5 TFSI e engine specs. We'd love to show you!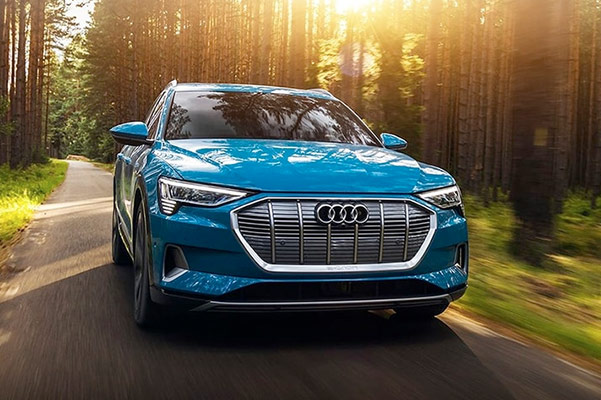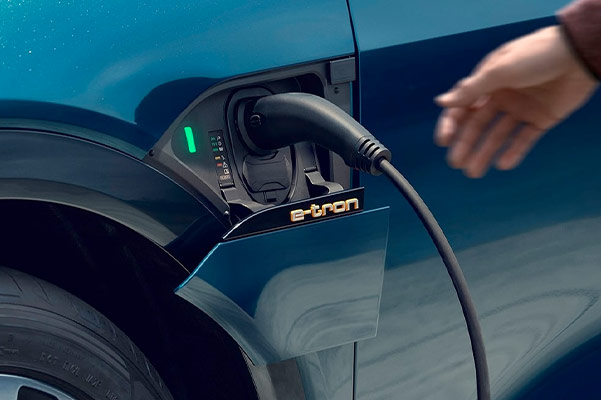 2022 Audi e-tron® for Sale near Me
The 2022 Audi e-tron® is the first of its kind. It's the first fully electric Audi SUV with twin-electric motors capable of achieving the equivalent of 402 horsepower and 490 pound-feet of torque with boost. The e-tron® has a seamless, aerodynamic design that will turn heads on Connecticut roads. Plus, you can enjoy all the creature comforts within the spacious and sophisticated e-tron® interior. Test-drive an e-tron® Sportback or Audi e-tron® S to see the full set of features today.
Buy a 2022 Audi e-tron® S in Connecticut
When ambition and vision are combined, you get the new Audi electric lineup, and specifically, the 2022 Audi e-tron® S and e-tron® S Sportback. Get more than enough power out of the three electric motors in the Audi e-tron® S, which with boost engaged, achieves up to 496 horsepower and 0-60 mph in just 4.3 seconds. Mind blown?
Buy or Lease a 2022 Audi Q4 e-tron® Nearby
Jaws will drop when you drive by in a gorgeous new Audi Q4 e-tron®. With a striking front fascia and sleek lines, the exterior of this Audi SUV is remarkable. Fully equipped with a long list of safety features and sophisticated tech, car enthusiasts are raving about this new all-electric Audi SUV in Connecticut. Chat with a member of our team to review Q4 e-tron® specs and determine which Audi trim is best for you.
Finance a 2022 Audi e-tron® GT in Hartford
Sporty and chic, the 2022 Audi e-tron® GT makes a splash. Between an exquisite exterior design and unbelievable performance, this luxury electric car will have your heart will be pounding every time you get behind the wheel. With an incredible 637 horsepower with boost engaged, the e-tron® GT in Hartford is clearly in a class all its own.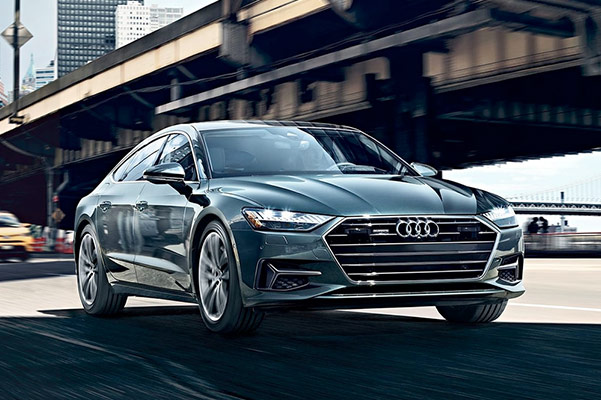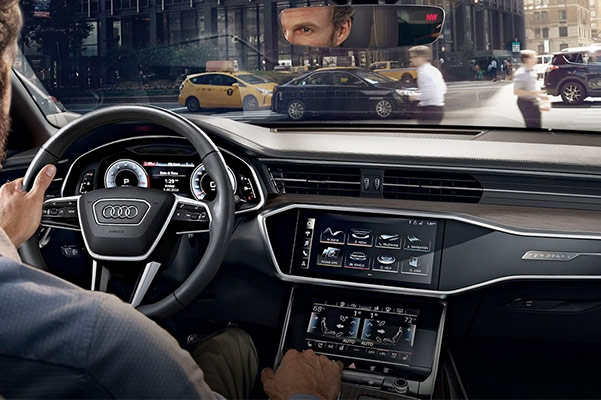 2022 Audi A7 TFSI e for Lease in Hartford, Connecticut
A modern take on a classic Audi, the refined A7 TFSI e will bring a smile across your face. You and your passengers can relax in the comfortable A7 TFSI e interior, which enhances the driving experience with its plethora of unique A7 TFSI e safety features and intuitive advanced technology.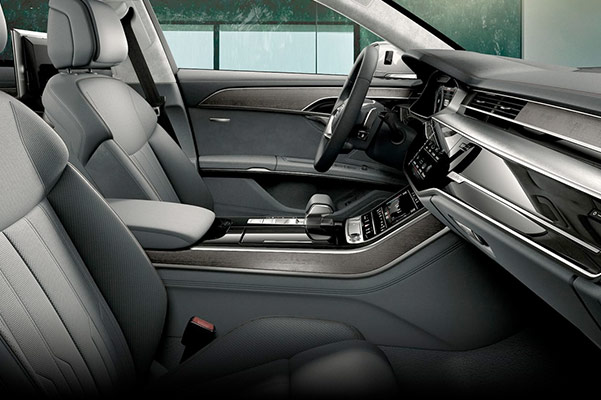 Buy a 2022 Audi A8 60 TFSI e Plug-In Hybrid in CT
Audi has thought of everything when it comes to building a high-performing, luxury hybrid. The Audi A8 TFSI e Plug-In Hybrid has an intelligent hybrid drivetrain system that can extend vehicle range. Hate pumping gas? You'll love the A8 TFSI e Plug-In Hybrid. Plus, with selectable drive modes, the Audi A8 60 TFSI e Plug-In Hybrid can drive using electric-only power for an EPA-estimated 17 miles.