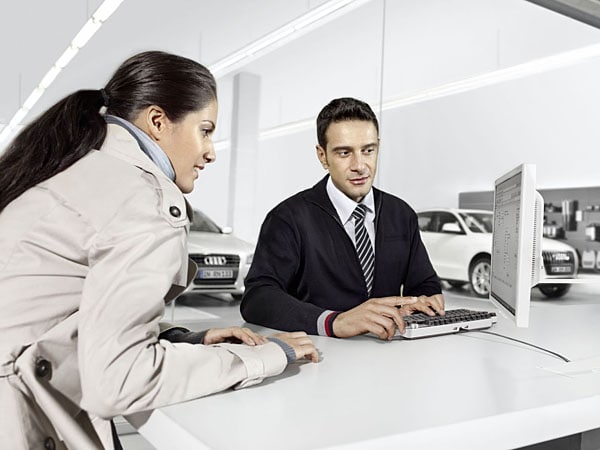 Why Do Drivers from Wallingford and Manchester CT Trust Hoffman Audi with Their Car Financing Needs?
Picking out the new Audi you want to drive home in is always exciting. Thanks to legendary German engineering and luxurious appointments throughout the cabin, you'll be delighted by our lineup, regardless of the model you choose.
While financing a vehicle is all part of the process, it's admittedly not a step that brings forth nearly as much excitement. That is why at Hoffman Audi we pride ourselves on our finance experts that work hard to make settling on a payment plan as stress-free as possible.
On our website we provide a wealth of information to help you get started.  If you're looking to lease an Audi we provide the benefits and explain our flexible lease plans. We do the same for customers considering a traditional finance as well. Basically, we want customers to know about our options and help them decide on one that meets their financial and lifestyle needs along with their driving habits.
At our dealership we offer rates that are flexible and competitive. That, coupled with the expertise of our financing team, makes buying or leasing an Audi here an experience you won't expect, but in a good way!
For more information, contact us. You can also visit our dealership, serving customers from East Hartford and Manchester, CT.